An Officer and a Gentle Man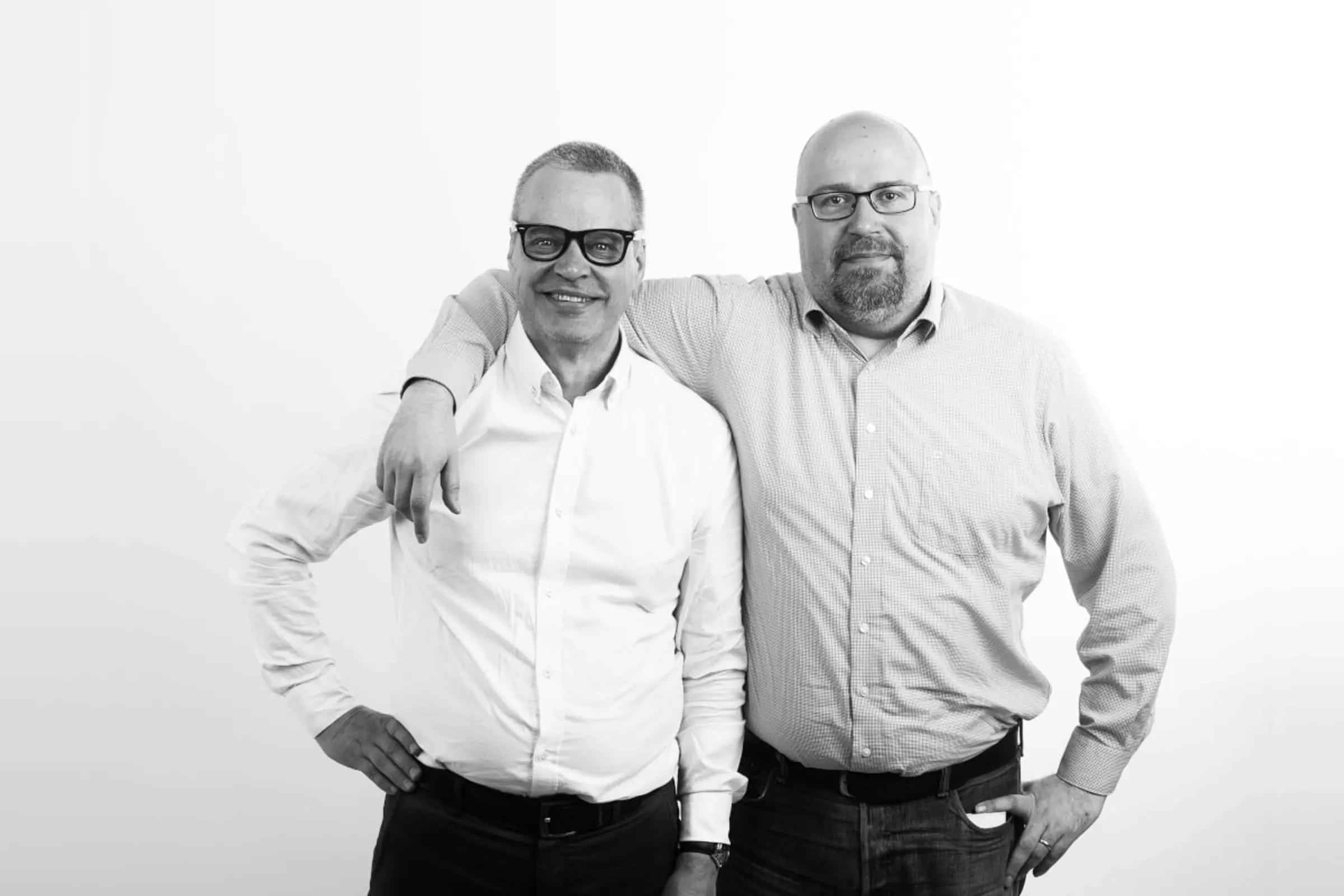 Try https://translate.google.com/?sl=fi&tl=en&text=Lempea
See, given that the English language knows no 'ä', Google Translate happily suggests that 'Lempea' means 'Gentle'.
We are okay with that.
Our Nestor, founder and COO Jarne Atsar, having turned 60 over the weekend, is the personification of that brand property: gentle.
While all three founders of Lempea Oy are trained engineers, Jarne would probably call himself the least nerdy. He likes to focus on people and human processes.
In a letter to his colleagues when he left Ericsson in 2017, Jarne revealed that the first thing his manager started preaching to him when he got his own team with direct reports - decades ago - was that, as a manager, one needs to make oneself superfluous.
Turns out that making oneself superfluous is a journey. ;-)
Breaking with convention
At Lempea, Jarne is far from being superfluous. With several dozen engineers hacking away at the ultimate data application experience called RAIN, his finesse at bringing the best out in people continues to be very much in demand.
By the way, in case you haven't yet done so, please sign up at https://app.rain.global to be among the first users to take RAIN for a spin.
Sometimes, bringing the best out in people and getting the best team results requires thinking out of the box and breaking with convention.
As a product unit head working on a brand new product in 2000, Jarne says he was so nervous about making the launch deadline that he didn't sleep for a week.
"Then, one Monday morning, I called all ten unit managers into my office," Jarne recalls. "Usually we would meet standing up, but now I asked everyone to fetch their chairs. 'From this moment on you are all fired,' I announced. 'I'll fire myself as well. This task is too big for us.'"
"We took a whiteboard and talked until we had restructured ourselves. By lunch I had only six people reporting to me while we had formed two separate teams: one for R&D and another one to focus more closely on our customers. It was unconventional, but it helped us accelerate."
"And by the way, a beautiful young lady from HR came to see me and discuss what had happened to the team. We managed to work it out, though: I proposed, she accepted, and we've been happily married since."
The value of
"anchoring"

"Also now, as a startup, we need people in the team who dare to break the rules," Jarne says, "and we need to cultivate initiative. Sometimes, a little bit of chaos is a good thing. It gets people to talk with each other. It means you start to innovate. It doesn't have to go right straight from the start. The important thing is that it moves the work forward."

Talking with each other rather than just following protocol. Being transparent about problems and welcoming different points of view. Avoiding embarrassing situations where, in meetings, when decisions are on the agenda, new facts and opinions are brought to the table. Those are the kinds of things Jarne is after.

"I have only good things to say about my former employers. I am very grateful for the opportunities for personal growth that corporate life has given me."

"If there is one thing I've learned from Swedish business culture, it is the value of preparatory talks, shaking hands in advance of the formal decision-making meeting - "förankra" or "anchoring" is the Swedish term. The worst thing is when managers hear about problems for the first time in a steering group. That's why I prefer to talk with everyone involved, all the time."

After graduating in the field of automation in the paper and pulp industry, from 1985 on Jarne enjoyed a long and fulfilling career at international corporations in a number of managerial roles in Finland, Sweden, Germany and Russia.

His last assignment involved the development of a commercial cloud services offering at Otaniemi technology park in Espoo, Finland. Lempea's future co-founders CEO Henri Kivioja and CTO Jussi Mäki were also at the heart of that exercise, as was Lempea's first employee in spe, Bhanu Yadav.
Early to the 5G edge-to-cloud
party

During their common years they had figured out that they had common dreams of entrepreneurship, building something great, and making a positive difference.

And so they took the plunge and established Lempea Ltd in March 2017. Henri was the first to incorporate the new firm.

In short, our three founders came early to the 5G edge-to-cloud continuum due to circumstances: an urge to break free from incumbent corporate structures, a highly specialized skills set, a track record in managing people in innovative working environments, and a new dawn in industrial automation, spurred by a next generation of data communication and processing technologies.

The company's name, Lempea, functions as something of an anchor, reflecting how important it is to its founders to nurture a gentle culture and leadership style.

Jarne: "We have world-class technical expertise in embedded software and cloud computing. We have a platform that can help customers standardize and speed up that data interaction. We are second to none when it comes to implementing data security which, by the way, is going to be critical in this era of ubiquitous data."

"I worry sometimes about the world we are leaving to our children. We all want to make a positive contribution, do something that is sustainable."
Going for the
win

"If your life is in balance, you feel that you don't always have to work overtime and that things happen when they need to happen. When employees feel that they are in the right place, that they are respected and appreciated, and empowered to make choices of their own, we believe that the whole team will deliver better results. Hopefully our customers will perceive this as positive, too."

Jarne says he is a huge basketball fan.

"I lost interest for decades, but got back in because of my kids. Someone I find really inspiring is coach John Wooden, who has created this notion of the Pyramid of Success. You ask yourself, how can I grow as a person so that it will help my team? How can I execute without my personality getting in the way?"

"You don't go into a game to lose. Basketball is so intense, so quick and fast that you notice immediately if you are not fully in the zone. If you don't have your head in the game, you'll under-perform and you'll be exposed."

"It's the same in a startup like Lempea. There is adrenaline, there are passions and personalities."

"I'm a big fan of rules and frameworks. My personality flaw is that I don't want to follow them. Nor do I want to tell other people to stick with them. We all need to know which processes exist and why they exist. But I want people to be mature enough to apply the rules themselves; to use their own judgement."
The ultimate data application
experience

We see an ever increasing role for smart data collection, edge AI data reduction, availability and control across the edge-to-cloud continuum. Data is our bread and butter.

RAIN offers you the ultimate data application experience. Drag and drop a data source, a functional node and an actuation onto the canvas and you're off to the races.

Experiment and deploy in real time. Edit your data applications with no risk.

Forget data application development projects. Reduce your time to deployment from months to minutes and your costs from tens or hundreds of thousands to mere hundreds or even tens of euros per application.

Sign up now at app.rain.global.

If you are interested in exploring in person how your data could improve your business, then have a chat with our CEO. You can book a call with Henri here with no strings attached.
You might also be interested in
1 2 3 4 5 6 7 8 9 10 11 12 13 14 15 16 17 18 19 20 21 22 23 24 25 26 27