Hacking an immersive digital experience at the office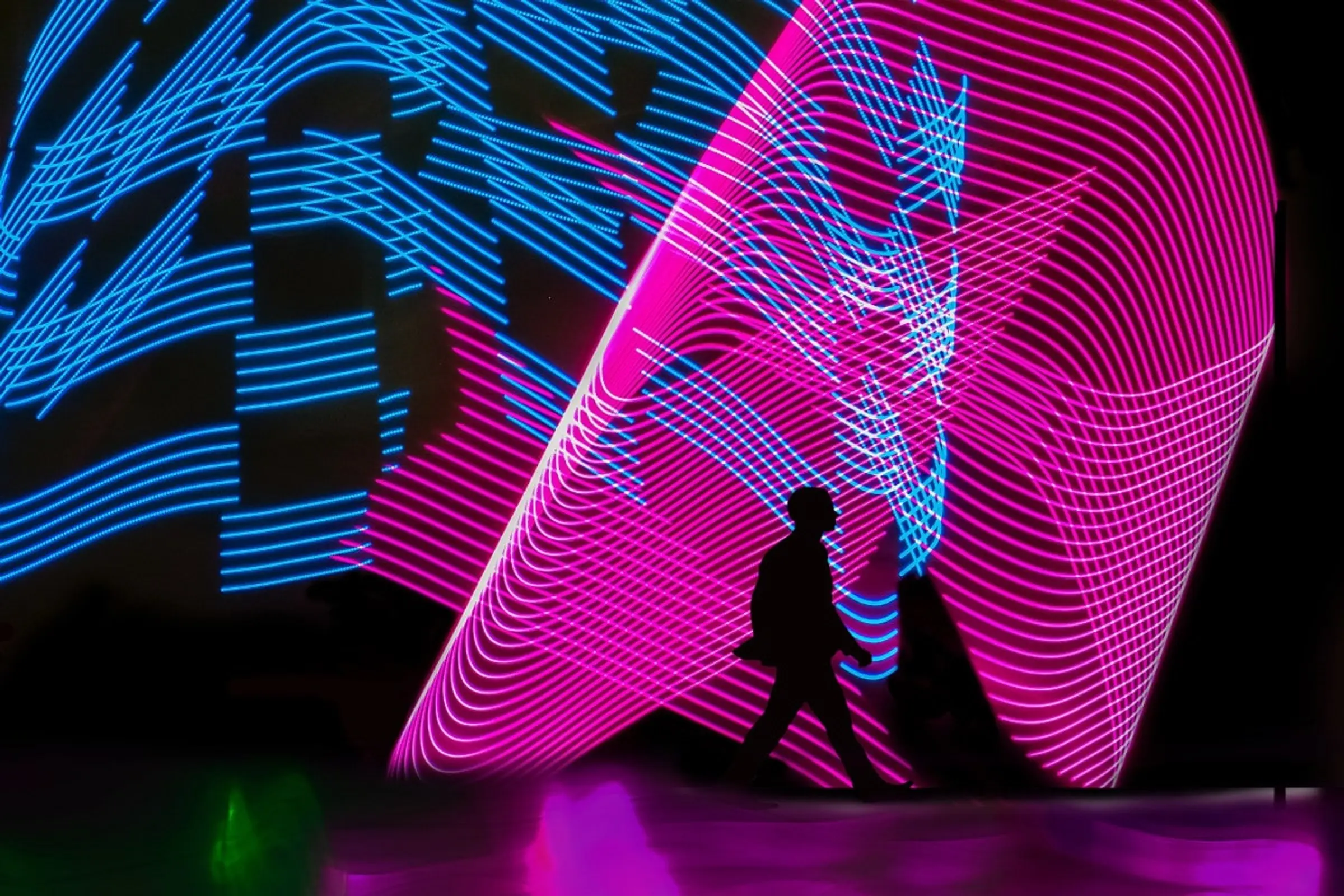 This week and next, the Healthy Spaces Industry Hack is on at Maria 01, a tech campus in Helsinki with over 170 future-oriented startups.
We're taking part in the competition as 'Team Residential', joining forces with Digital Nature Oy to create a super-immersive, interactive visitor experience, leveraging augmented reality and RAIN's distributed data processing capabilities.
The hackathon is sponsored by a number of corporate players, the Finnish research institute VTT and the KEKO Ecosystem, a smart-building platform that is being tested at Maria 01.
KEKO is a consortium of Nokia, Kone, YIT, Caverion, Halton, VTT and Netox. Through the competition, the group is keen to stimulate the innovation of data-enabled solutions that could support and improve the health security of buildings.
In the run-up, the real estate of the former Maria hospital has been fitted out with all kinds of sensors, collecting data about CO2, humidity, atmospheric pressure, temperature, ambient light, and occupancy. Also, Nokia's high-accuracy indoor positioning system is accessible through KEKO's platform. All that data and technology is there for the eight competing teams to tap into as each of them works on an innovation proposal.
Presentations to a six-headed jury are due on May 5th, after which at least one winner will be granted funding to make their proposal a reality.
Immersive, interactive environments
CEO Mikko Honkakorpi and CDO Jukka Kaartinen founded Digital Nature Oy early in 2019 to develop digital arts and entertainment services for the hospitality industry.
"Our core activity so far has been to create very large projected interactive installations for exhibitions and other art events," Honkakorpi explains. "But the technology lends itself perfectly for business use as well."
With the help of digital projectors, light and sound equipment, depth cameras and various sensors including motion sensors, Digital Nature renders immersive, interactive environments. The variety of content and ways to interact with it is only limited by the imagination.
"In a hospitality setting, let's say in the restaurant of a hotel, the content could be family-friendly entertainment during the day and a virtual casino in the evening."
All one needs is an empty space. Says Honkakorpi: "One of our key design principles is that no equipment or technology should stand between the user and the experience."
A new, corona-induced
awareness

The company rents a large lab and demo site at Helsinki's Cable Factory ('Kaapelitehdas'), a cultural center on the former industrial complex in the city's Ruoholahti harbor district.

"Clients' premises, where we eventually run the show, tend to be rather expensive locations in city centers. Our space at Kaapelitehdas allows us to create our digital installations well in advance. That way, we can then set up the hardware and replicate the content at the destination site within a matter of weeks rather than months."

The COVID-19 pandemic has spurred people's awareness and concern about hygiene, but also of the impact of air quality, sound levels and other environmental conditions on their health and productivity.

A touchless work environment seems like a perfect fit for these new occupational requirements.

"In the augmented office space you can, for example, render a digital presentation that curves all around your customer," says my colleague, Site Reliability Engineer Anton Puolakka, who has been helping Digital Nature to run its immersive content together with RAIN as an integrated, end-to-end solution.

To render such a virtual environment with a user interface that interacts with real people in real time involves very large amounts of data; data that is generated by many different pieces of equipment in different places - at the edges of the network. To bring all the information together into an interactive augmented reality requires native edge-to-cloud computing.
Anyone can build data
applications

Kubernetes (or 'k8s') has become something of a de facto standard for creating the horizontal availability across the network of data and software in the form of containerized computing nodes. It's referred to as container orchestration software. On top of that horizontal edge-to-cloud continuum, applications can be built.

The challenge for application builders, however, is that interfacing with Kubernetes is a complex affair. Instead of getting bogged down by k8s intricacies, businesses with good ideas for edge-to-cloud applications would rather focus on building the functionality of the application itself, as close to the user experience as possible.

Now, that's where RAIN comes in. As Anton puts it: "RAIN could and should be the platform for all the sensor data coming from Maria 01, so that all startups on the campus can easily build applications with that data."

Instead of writing code to let their application talk with k8s, developers and even non-technical professionals can build and test data applications simply by dragging and dropping functional nodes onto a canvas. A sensor data feed here, an analytics script there, a Slack alert trigger from the nodes repository… and there you go. No-code, no-risk, fast idea generation and experimentation. As a fellow marketer put it to me recently: "It's like Zapier for enterprise data applications."
Follow the data
At RAIN we see an ever increasing role for smart data collection, edge AI data reduction, availability and control across the edge-to-cloud continuum. Data is our bread and butter.
Are you interested in exploring how your data could improve your business? Then have a chat with our CEO Henri Kivioja. You can book a call with Henri with no strings attached.
You might also be interested in
1 2 3 4 5 6 7 8 9 10 11 12 13 14 15 16 17 18 19 20 21 22 23 24 25 26 27