Talking Kubernetes in Slovenia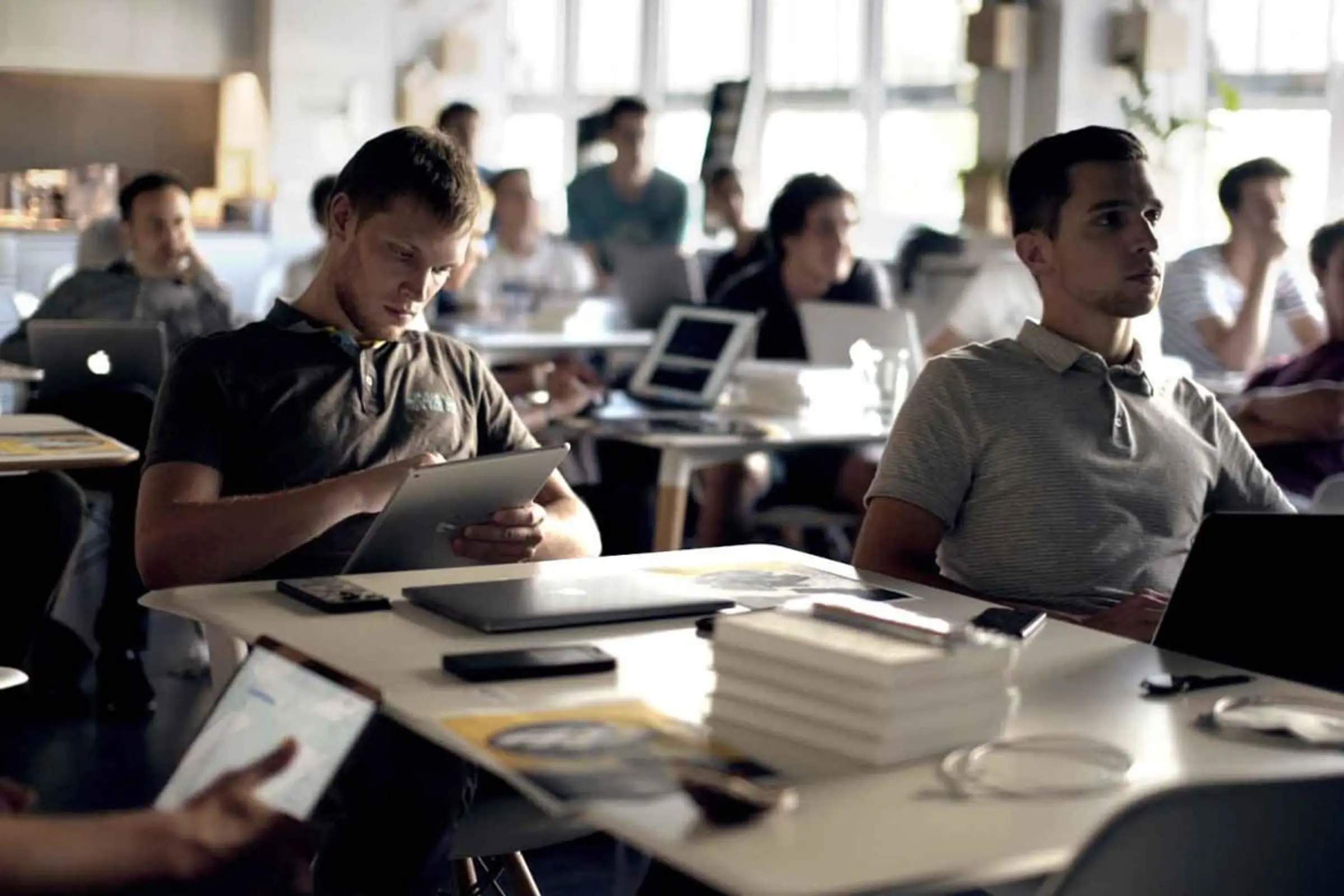 Should you find it difficult to reach some of our team members coming Wednesday after 16:00 hrs. Finnish time, the reason may well be that we're joining the Kubernetes Slovenia Spring 2021 Meetup.
The gathering will be hosted by 3fs, a high-end product development company headquartered in Kranj, Slovenia, with something of an incubator flavor to it.
3fs helps product startups from inception to market entry and beyond. It provides consulting services to large enterprises, initially in IT and telecom but lately across a number of other industries as well. And it has a knack for arranging networking events.
"We are the torch holder of the Kubernetes community in Slovenia and the 200-kilometer region around our country," says Andraž Logar, CEO of 3fs and one of the company's four founders.
"All our events are in English and free of charge. For organizing them we've received some support from Google - who initially developed and then open-sourced Kubernetes. Over the years, people from around the world have started to join in. We organize these meetups quite regularly. Sometimes we run workshops for specific groups. But next week, anyone can join."
There will be two presentations, one more academic and the other one very practical. Assistant Professor Matjaž Pančur from Ljubljana University's Faculty of Computer and Information Science will contemplate how to do away with iptables and kube-proxy "for fun and profit".
We go way
back

3fs's Operations Engineer Gregor Cimerman will offer practical insights on how to monitor the performance of applications running on Kubernetes (or k8s for short).

"While certainly useful, the knowledge we share during our events cannot be called unique," says Andraž. "The real value lies in the fact that people come together to network and share their experiences. It serves our clients and it serves as a glue between talent and opportunity."

Lempea's founders and some of the engineers in RAIN's development team have a background in telecommunications and early native cloud technologies. CEO Henri Kivioja and Andraž go many years back working together on cutting-edge tech projects.

Andraž and his colleagues were there to help Henri turn his idea - of pushing data processing capabilities as close as possible to where the data are created - into the platform we now call RAIN.

"Cloud nativeness and data normalization were some of the areas that we contributed to," Andraž explains. "In a startup-ish situation like that, you have to keep an eye on pivoting. You have to constantly scrutinize your assumptions, so that you can either trash them or accelerate your development based on them."

"It takes the best engineers - those who are not only technically capable, but also don't get stressed out in such a hectic environment. You need to be able to set up a system that allows you to test very quickly and often, without too much project management overhead."
The de facto orchestration
standard

Before opening its source code to the world in 2014, Google had been using Kubernetes to run production workloads at scale for more than a decade. A few weeks ago, Henri made a bet that "95 percent of all companies will use Kubernetes within the coming 4 to 7 years".

Andraž agrees: "Kubernetes is the most mature manifestation of the various container orchestration systems out there. There are many, but due to its market adoption, k8s is the closest to our heart. And it is a core part of our offering because the majority of our clients require containerized solutions."

For RAIN's customers, Kubernetes creates the edge-to-cloud continuum on top of which RAIN can be deployed, providing an all-purpose, edge-to-cloud enterprise data application platform that professionals without coding skills can use. A user can simply drag and drop data feeds and processing nodes onto a canvas to create their own, unique applications.

(The other day, an uninitiated fellow marketer exclaimed to me: "Hey, this is like Zapier for enterprise data!")
The tech is
mature

"For us, a typical project comes from a strictly regulated industry where barriers to entry are high," Andraž says. "Clients either have a need to move their existing IT or OT to cloud-native infrastructure, or they have new business models that they need to run in the public cloud domain."

"I wouldn't say that now is the best time to start acknowledging that these technologies are out there. The best time for that was four to six years ago. The technology is mature and has been enabling digital transformation for a while. But this is where we are. Clients are laggards and many engineers are not yet up to speed either. That's why opportunities to network and share experiences are so extremely important."

"Clients looking for software developers to help them deploy containerized applications that rely on Kubernetes for edge-to-cloud orchestration need to understand that we are talking about really complex technologies here."

"What differentiates companies like Lempea or 3fs is our seniority in terms of know-how, talent, and ways of working. The mileage that a team has with agile and scrum methodologies, and the internal tools it has developed to increase speed, security, and regulatory compliance, are the factors that separate the boys from the men."
Unstoppable
3fs serves clients in Scandinavia and in North-America. Says Andraž: "We've been doing business in the Nordics for 15 years. Northern Europe has the highest requirements for how information technology should work; higher than anywhere, including America. And the highest standards demand bleeding-edge solutions."
"In the globalized market, pricing of software development is starting to level out around the world. Quality of engineering, however, is a different story."
"As a client market, Scandinavia is limited simply because of its size," Andraž asserts. "If we combined Finnish rigor with Slovenian talent to address the demographics of continental Europe, we could have a phenomenal symbiotic set-up. We'd be unstoppable."
Follow the data
Isn't it about time that Kubernetes awesomeness went mainstream in Finland? We are here to help any organization go natively edge-to-cloud. With amazing companies like 3fs in our network we have the capability and flexibility to take on any containerization challenge.
At RAIN we see an ever increasing role for smart data collection, edge AI data reduction, availability and control across the edge-to-cloud continuum. Data is our bread and butter.
Are you interested in exploring how your data could improve your business? Then have a chat with our CEO Henri Kivioja. You can book a call with Henri with no strings attached.
You might also be interested in
1 2 3 4 5 6 7 8 9 10 11 12 13 14 15 16 17 18 19 20 21 22 23 24 25 26 27