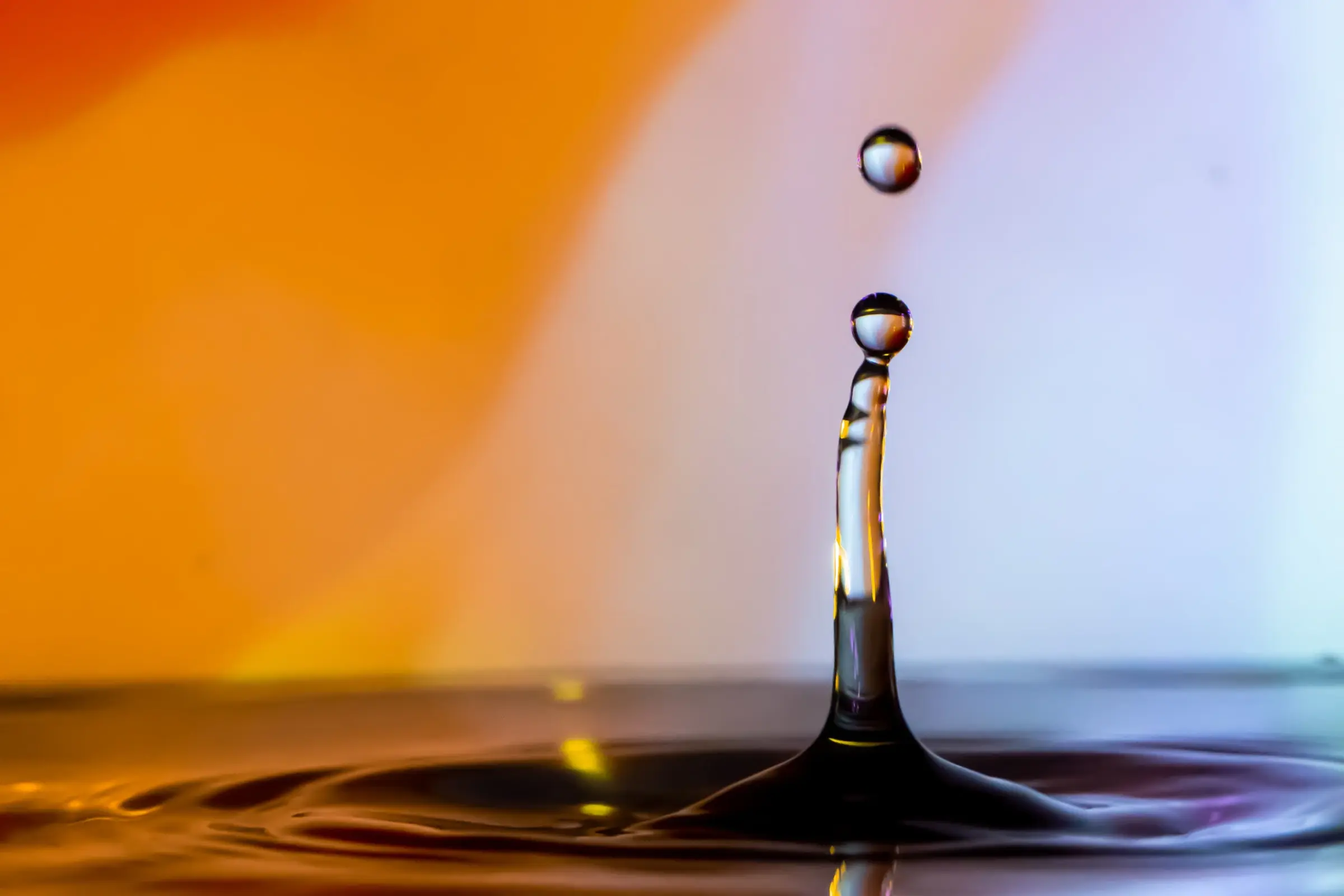 RAIN is the data application platform that lets businesses fuse and monetize data from any source with no coding required, to accelerate their business transformation with digitalization.
Too short? Here we go:
Most enterprises struggle to utilize their data to the fullest extent.
Wait. What does that even mean?
Across industries, where we're at today is that data is the disruptor. There is a flood of data pouring in from all directions: data generated by industrial production machines, IoT sensors, weather stations, the power grid, remote preventive maintenance systems, surveillance, traffic and logistics positioning systems, self-driving vehicles, outdoor advertising display systems, city heating infrastructure, telecom base stations, cameras in public and not-so-public spaces, mobile phones and other location-aware consumer devices, web services, user-generated content, marketing automation, customer support interactions… it doesn't end.
We have entered the era of ubiquitous data.
Market disruption
Hardly any sector is unaffected. This opens up opportunities for innovation and new business models.
If you can build a location-aware app that continuously calculates the fastest route between a restaurant or a shop and a residential home address, you may have a food and groceries delivery aggregator on your hands.
In other words, there are ways to disrupt industries or even invent new categories by using newly available data and applications in new ways. Something a tech startup or an innovation lab within an enterprise might explore.
Business optimization
At the same time, businesses with an established market presence may look at data from a perspective of optimization: how can we tap into all the relevant data in our business environment so as to optimize our processes and stay on top of our game? How can we outperform our competitors by doing what we do more smartly and cost-effectively? How can we use our data to make better-informed business decisions, faster?
Businesses use data from their equipment, processes and people, as well as from their customers and customer interactions to improve their operations. Making smart use of data is already an important competitive factor. The winners in this transformation - and the digital transformation at large - will be those who start experimenting now with new ways to act on the data.
Sometimes we know exactly what data would improve our business processes or customer experience. Think about social distancing. If we could count people in the breakfast room of a hotel, in real time, with the help of a camera and an AI algorithm on an edge computing device next to the camera, then we could display a message on the TV screens in our hotel rooms indicating when it is safe for other guests to go for breakfast. *1)
*1) This is a use case we've actually been running for a while now. If you are in hospitality or retail, you may want to have a chat with our CEO, Henri Kivioja, about camera-assisted object detection.
At other times, the data may be somewhat opaque and perhaps we don't know exactly what patterns to look for until we try. In industrial processes, for example, dozens of equipment vendors have developed proprietary embedded systems over the years. Each system has its own data structures, data formats and gateway protocols. Once these different data are made accessible via an IoT platform, we may want to apply data fusion with AI to detect patterns.
Fast experimentation
In the past, non-engineers couldn't really create data applications on top of IoT systems and containerized edge computing microservices. Developing an application would involve selling the idea to upper management, budgeting, use case analysis, requirements gathering, project management, implementation and support. The whole nine yards.
Where RAIN really shines is in making fast experimentation feasible. With its drag-and-drop ease of use, RAIN puts agile iteration of data applications into the hands of business owners and subject-matter experts.
Like building with Lego blocks, anyone can connect nodes on the canvas and create an AI powered data app within minutes, using real-time streaming data.
Drag a data feed onto the canvas, connect it to routines and processes that manipulate the data, and add an action to the outcome of that manipulation. Typical actions are feedback loops, actionable analytics, automations, visualizations or simple integrations. Let it run and see what it does.
Fine tune. A-B test. Mix and match. It's a game changer!
A quick peek under the
hood

Typically, your equipment will be connected to a digital network or a cloud infrastructure via Ethernet, WiFi, LoRa, GSM, 4G, 5G or any other connectivity method.

RAIN has a modern, cloud-native software architecture with microservices or serverless functions that run on Kubernetes, allowing it to work on virtually any computing infrastructure.
OK, let's unpack that a bit.
Microservices or serverless functions represent self-contained, stand-alone software functions on the edge-to-cloud continuum. Each microservice has a single purpose, with its own computing resource and data storage, and exposes itself to other functions via an application programming interface (API) or service interface.
This type of distributed infrastructure is very flexible, secure, fast, and scalable. Microservices can be maintained, updated and repaired independently of other parts. They can quickly be multiplied or reduced depending on how much of their resource is required.
Kubernetes is the open-source solution that has become the de facto standard for managing containerized microservices. When we say "cloud-native", we don't mean software running on cloud servers. Instead, cloud-native refers to using microservices and serverless functions that are managed in containers and whose availability is orchestrated by Kubernetes.
The recent emergence of cloud-native, distributed computing is part of a long evolution in information technology (IT) and operational technology (OT). For more context, please read one of our earlier articles, 'How to ride the 'edge-to-cloud continuum''.
Data reduction at the
edge

From an ecological and a cost-benefit perspective, businesses need to be smart about the data they collect, process, transfer and store.

Note that you didn't read "collect, transfer, process and store". The distributed nature of RAIN's architecture allows us to process data as close as possible to the source.

Let's take the example of camera-assisted object recognition once again. Whether in IoT, in road maintenance, or indeed social distancing in the hotel breakfast room as mentioned above, the potential use cases are only limited by the imagination.

But as we know, video is rather data-heavy. If all that data needs to be sent over a network to a central computer location or cloud, to be processed, analyzed and possibly stored, it can quickly become rather resource-intensive (= expensive).

To make things worse, the internet is optimized primarily for downlink rather than uplink data traffic, which means that for the time being, there is a very practical bottleneck to this scenario.

The solution is data reduction at the edge. If the purpose is to count people in a room, all we really need is a number – not the pictures. With edge AI we can process the image data immediately and throw more than 99 percent of it away.

To top it off, edge computing can significantly reduce the CO2 footprint of data transfer.
Straight out of the
box

Some of the sectors where we see the data transformation accelerating right now are hospitality, retail, manufacturing, energy, logistics, telecom and smart society. While we work with partners and customers in various industries to tailor our technology to their specific needs, at the same time we'd say that RAIN is fairly generic and ready for many use cases straight out of the box.

From that generic perspective, these are some of RAIN's most compelling characteristics:
Streaming data processing in real

time.
Business decision makers and professionals can create

AI

-powered data applications with a web

browser.
No-code, drag-and-drop user

interface.
Fast, low-cost and low-risk

experimentation.
Build and reuse data application microservices from a growing

repository.
Bring in your own models and application logic via our

SDK

.
Building blocks include data input,

AI

models, algorithms, visualizations, messaging and interfacing to external

systems.
Runs on any computing infrastructure with

Kubernetes.
Makes siloed, proprietary data formats interoperable and

fusible.
High availability, flexibility, scalability, security and low latency due to its distributed

architecture.
With edge computing and

AI

, data reduction at the source reduces the cost and environmental footprint of data processing, transfer and storage while enhancing

speed.
Ready for any connectivity, including 5G for ultra-fast response

times.
Cutting-edge since (before)
2017

RAIN is brought to you by Lempea Oy, a Helsinki, Finland-based software power house founded in 2017. Our developers and consultants used to work in high-tech cloud and telecom projects with ICT brands like Ericsson and Nokia long before coming together as a team. Other team members and advisors continue to be engaged in top-notch international academic research in the fields of telecom and computer science.

We're all in this together, just at the beginning of our journey towards a more data driven society and more sustainable business. Working with us means working with the highest technical, professional and ethical standards.

With the ingenuity of the product and the dedication of its team, RAIN could well be your best chance to have your business thrive by boldly leveraging the power of your data.
Follow the data
At RAIN we see an ever increasing role for smart data collection, edge AI data reduction, availability and control across the edge-to-cloud continuum. Data is our bread and butter.
Are you interested in exploring how your data could improve your business? Then have a chat with our CEO Henri Kivioja. You can book a call with Henri here with no strings attached.
You might also be interested in
1 2 3 4 5 6 7 8 9 10 11 12 13 14 15 16 17 18 19 20 21 22 23 24 25 26 27