We're growing with great new people!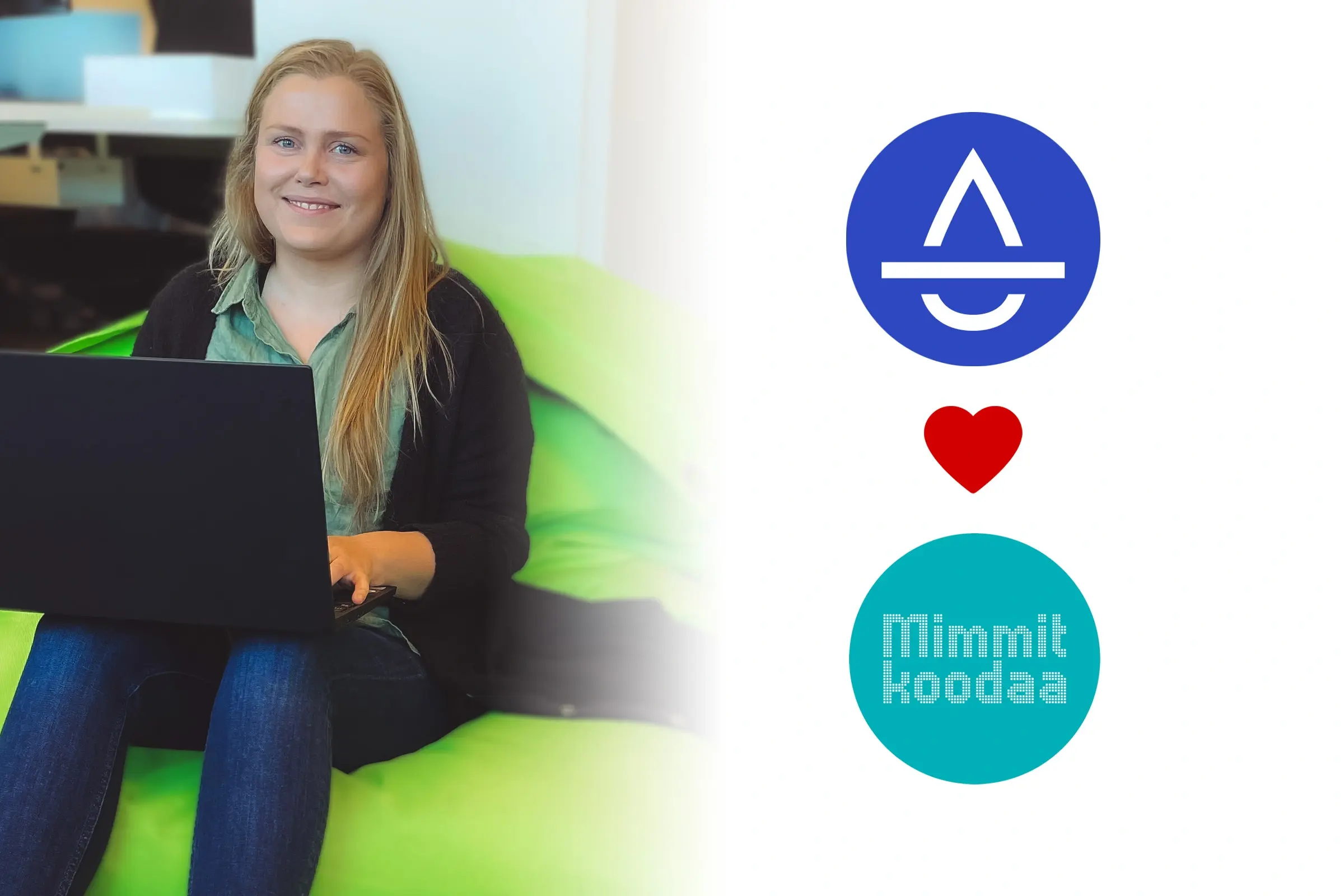 We are happy to announce that we have new talent in the team!
May we introduce Junior Software Developer Kristiina Kolu, our latest recruitment.
Kristiina has a strong background in energy sector and we are more than happy that she joined us via Mimmit Koodaa* program.
Kristiina's interest towards coding started already years ago while studying basics of Python and C programming in university. Back then she ended up studying another major - however the interest towards coding remained. During the last years she has been taking part in meetups, workshops, and webinars hosted by Mimmit koodaa.
"Networking in the co-operative companies afterworks has been great! You get to talk to the people who are already in the business and to those, like myself, who are in the pipeline of a career change".
"In one of the workshops we got to code a simple chatbot with Python"
Kristiina was one of the hundreds of applicants to Mimmit Koodaa x Saranen recruitment education. The internship is 6 months and during that you actually get to work in the company and in our case, with our product RAIN. Saranen is facilitating education days throughout the internship.
After only a couple of weeks with us, Kristiina says the company vibe is relaxed, and the team spirit is great.
"I used to work in big corporations so it is a nice change to see the startup scene. It is much easier to get to know everyone and the RAIN team is a really close-set group, I feel very welcome".
Kristiina is participating in RAIN dailies. According to her there are new things to learn in understanding the big picture of the architecture, and how the RAIN product is shaping and evolving.
Before taking part of the Mimmit Koodaa program, Kristiina participated in a 6 month bootcamp hosted by a Swedish company called Technigo. The bootcamp was focused on frontend technologies, which was a welcome step on her way to becoming a fullstack developer.
Back in 2020 RAIN took part in Mimmit Koodaa - program and we are happy with the recruitment. You can read more about it in our blog post: You don't code with your genitals.
Mimmit koodaa is a network grown out of the Finnish Software and E-business Association, a member organization of more than 600

IT

companies, promoting diversity and women's career opportunities in

software.*
You might also be interested in
1 2 3 4 5 6 7 8 9 10 11 12 13 14 15 16 17 18 19 20 21 22 23 24 25 26 27