Energy IoT shouldn't cost an arm and a leg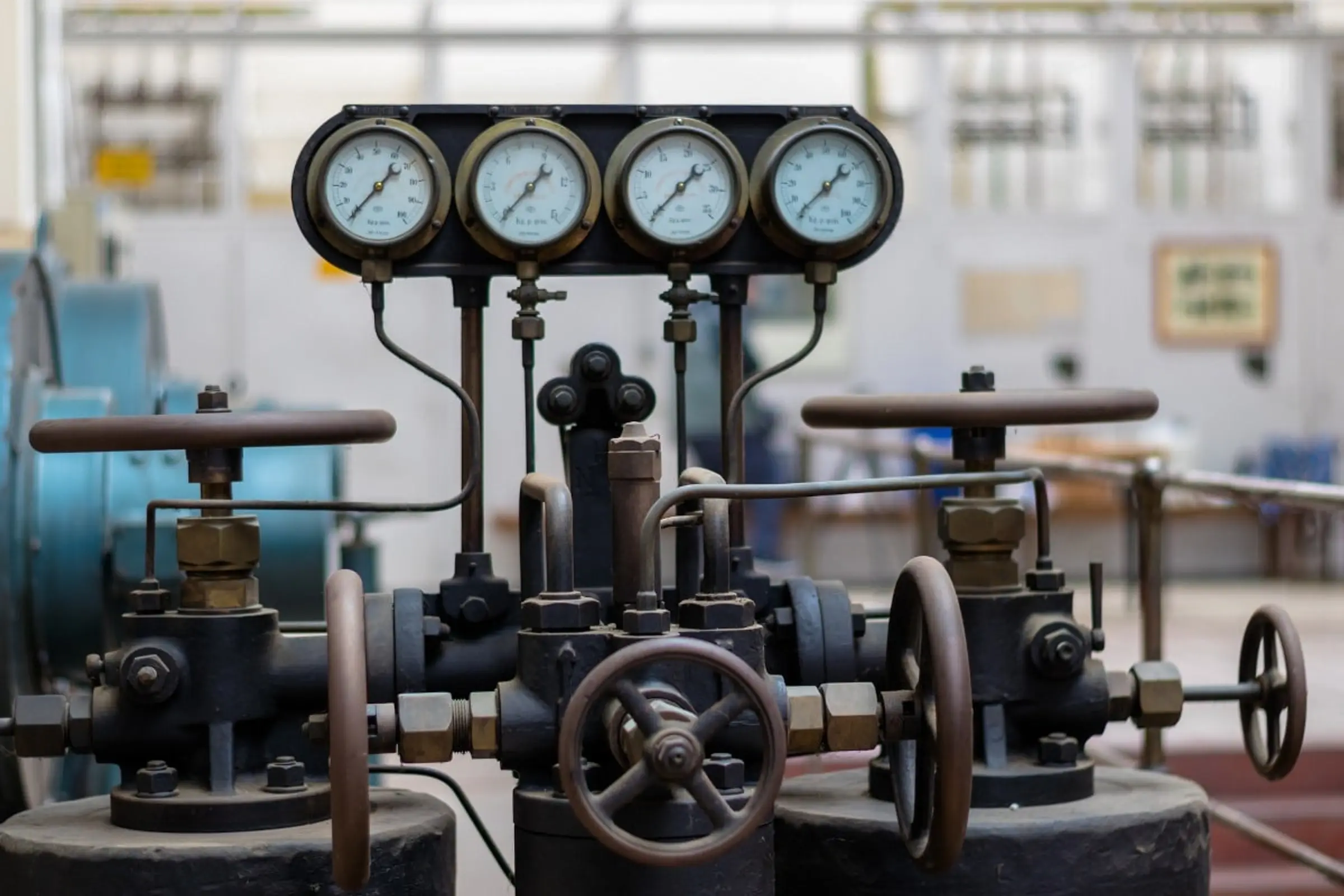 International Data Corporation (IDC) expected in June that Internet of Things (IoT) spending will have grown 8.2% year over year to $742 billion in 2020 - a slowdown from repeat double-digit annual growth due to Covid-19 -, but that global IoT spending will return to double-digit growth rates in 2021 and achieve a compound annual growth rate (CAGR) of 11.3% over the 2020-2024 forecast period.
If we look closer at a few energy-related segments, resource industries including oil and gas will have grown only 5.0% last year, while electric vehicle charging will be among the use cases with the fastest increase in spending, and consumer-driven smart home spending will have grown 14.4% year over year in 2020.
Svetlana Khimina, senior research analyst with IDC's Customer Insights & Analysis group, distinguished two types of IoT adopters: determined advanced users and those who were struggling to understand return on investment (ROI) and monetize their IoT initiatives and to go beyond mere data collection. Khimina was quoted as saying:
"The second group will likely postpone their IoT investment, not seeing clear benefits in the near and long terms, and fall further behind, while others will leverage their IoT expertise focusing on the use cases that will help them secure a more advanced position in the next normal."
This seems to confirm that in order not to fall behind, businesses that rely increasingly on the smart use of distributed data need to invest now.
In our view, investing now doesn't have to cost an arm and a leg. The important thing is to get started. Start experimenting with data collection for AI-informed business decision making. Right now there still is plenty of low-hanging fruit to be had.
From connecting people to connecting
things

Before the Internet of Things became a thing, the internet was very much about connecting people by connecting computers. The nodes in the network were personal computers, routers, web servers, mobile phones and tablets. They were the ones getting IP addresses assigned. But it was people who were using them.

Apart from printers, scanners, the occasional anecdotal fridge and coffee machine, most other things were not connected.

Digitalization is happening on so many fronts these days that it's hard to keep up. One of those fronts is the integration of operational technology (OT) and information technology (IT) in business and industry.

In conventional OT, say, in manufacturing, dozens of equipment vendors have developed dozens of proprietary embedded systems over the years. Factory machines have software which is managed and maintained by personnel on the floor. It's how the equipment is operated.

A handful of evolutionary steps further and production machines are connected to gateways with IP addresses, so that they can be operated remotely. The OT is increasingly integrated with the IT platforms used for other business processes. This allows for new functional, organisational integrations.
The current state of IoT in
energy

Thanks to the bidirectional nature of the internet protocol, the machines are now upgraded to collect data about their performance and condition. In addition, sensors are installed at every pit, pipe and pump to convey environmental data. All this data is sent to the cloud for analysis, so that equipment failures can be prevented and efficiency continuously improved.

And there we have it: the Internet of Things or, more specifically, the Industrial Internet of Things (IIoT).

In January, Shahid Hafeez graduated from the University of Vaasa with an MA thesis looking at the adoption of IoT technologies and processes in the energy sector. His central research question: "What are the key application areas, barriers and benefits of using IoT in the energy sector?"

The IoT boom, as part of the digital transformation megatrend, is in full swing. It takes time, though. There is always resistance to change, especially organizational and cultural change. Hafeez' research confirms that the required investments in IoT are often perceived as high, while precise forecasts about return on investment are sometimes hard to make. When it comes to emerging technologies, a lack of relevant previous best practices can increase the sense of risk among decision makers.

The participants in Hafeez' study all had relevant experience in the domain of IoT in energy organizations, occupying top-level management positions of their organizations in Finland. Those organizations were operating in marine and power engines, electric power systems, energy solutions for smart buildings, smart grid, industrial IoT for the energy sector, and IoT and AI-based digital solutions with industrial partners.
Cost, technology, and the human
factor

An IoT Systems Developer told about a case in which marine engines were equipped with IoT devices that collected data from engines while in operation, that the data was published to a cloud, where it would subsequently be collected through the open MQTT message protocol, analysed downstream and presented to the business customer.

A Business Developer described how Big Data was collected in the cloud and then connected to AI in order to extract insights that help make new products more efficient.

When participants were asked to identify key challenges related to IoT implementation in their organization, return on investment appeared to be the major challenge. It was understood that it's often hard for companies to commit to significant investments, especially when related to replacing existing technologies such as SCADA with IoT.

A group of second-most challenging barriers to IoT adoption was of a more technical nature, including privacy and security assurance, network (connectivity) issues, and system integration.

A group of third-most challenging aspects reflected the human factor: a lack of best practices to provide guidance and confidence, as well as less-than-perfect cooperation between different organizational units.
Products, processes, and performance
improved

A Business Development Manager observed that in the industry it is challenging to implement new technologies that may not bring a return on investment "immediately". The interviewee added that around 70-80% of IoT related projects fail in their proof of concept stage because the objectives are not well defined.

Clearly, expectations of ROI need to be managed. High investments can only be warranted with the understanding that they are commitments to a gradual transformation with a long-term return.

Shahid Hafeez concludes that IoT has the capability to revolutionize the entire industry. While the energy sector in Finland is in an early stage of IoT adoption, organizations have started to realize how imperative this transformation is. Despite its infancy, Hafeez observes that among the benefits that have already become apparent are energy efficiency, enhanced user experience, financial savings by cost reduction, improved product quality, supply chain efficiency, new value streams, and improvements in health and safety.

Integrating IoT with existing IT systems enhances organizations' capability to collect large amounts of data in real time, leading them to improve their manufacturing and logistics processes, resulting in higher product quality, product development that is better aligned with customer experience, and energy performance optimization.
SCADA

, will you marry

me?

Great study and valuable insights! However, we beg to differ with two assumptions that Hafeez' research appears to suggest are common among energy-sector IoT professionals.

Hafeez quotes the cost of writing off and replacing existing technologies as a barrier to necessary IoT investments. Apparently, there is a perception that the good old SCADA architecture for data management will be rendered obsolete by IoT technologies.

Our Head of Product Pekka Immonen has an app for that. With RAIN, he says, operations in industry and energy can build their own 'Dream SCADA':
"On top of our horizontal platform you can run your familiar and trusted SCADA functionality anywhere: locally on the factory floor or power plant, or remotely by region, country, continent or world-wide. With consumer-level ease of use and no coding skills required, professionals can select numerous SCADA templates right off the shelf. Don't throw SCADA out of the window, but mix and match it with RAIN's AI-powered analytics, processing, visualization and actuation control nodes."
When data lakes become data
swamps

And then there is the second misconception. IoT is often seen as involving the collection of Big Data, creating data lakes first and then fishing for insights by running AI algorithms on those data lakes. Sure, that is an option. But we think it's an overly costly and inefficient way to go about your data.

Okay, there is one exception to what we're about to say and that is use cases where you need huge amounts of data for AI model training. Other than that, storing raw data in large quantities for subsequent analysis is generally a bad idea. Says our CEO Henri Kivioja:
"As data is being transferred and stored at different times, in different amounts and by many different entities, the lake becomes a swamp. Ownership, validity, visibility and accessibility of the data tend to blur quickly. It's like a living example of the law of diminishing returns.

"Instead, we encourage our customers to refine data close to the source, immediately after collection. This way you're able to get structured data nearly in real time.

"The data is analysed for a specific purpose with the help of AI. In this distributed approach, data processing works nicely in parallel. Each data source (e.g. sensor) refines its data for a specific outcome and the resulting, reduced data is appropriately labelled before being transferred to, for example, a presentation node that shows the actionable information on a dashboard."
Extracting wisdom for your
business

According to Henri, any company should aim to gain actionable insights from their operational data:
"It is good to know that machinery is working properly. You might want to check your specific Slack channel for that. It is a relief to know where your assets are just by checking them on a live map. And if something goes wrong - an accident involving one of your trucks or a sensor that isn't working - you want to get an automatic alert.

"If you think in advance what you want your data to help you achieve, it is possible to extract wisdom for your business. This can help you monitor, predict, and continuously improve the time- and cost-efficiency of your operations."
Today, for many companies in energy, manufacturing or transportation, the most sustainable and cost-effective way to optimize their business is by starting to make better use of one of the most valuable assets they have, namely their data.
As stated above, we think that turning your data into a competitive edge doesn't need to cost an arm and a leg. The important thing is to start experimenting with data collection for AI-informed business decision making. There is plenty of low-hanging fruit to be had.
We discuss with corporate executives every day about the data they use (and don't use!) to optimize their business. Utilization and optimization is the name of the game, and it's our bread and butter. Together, surely we can identify where to start. Just book a call with Henri.
You might also be interested in
1 2 3 4 5 6 7 8 9 10 11 12 13 14 15 16 17 18 19 20 21 22 23 24 25 26 27