The virgin spirit of cheap new energy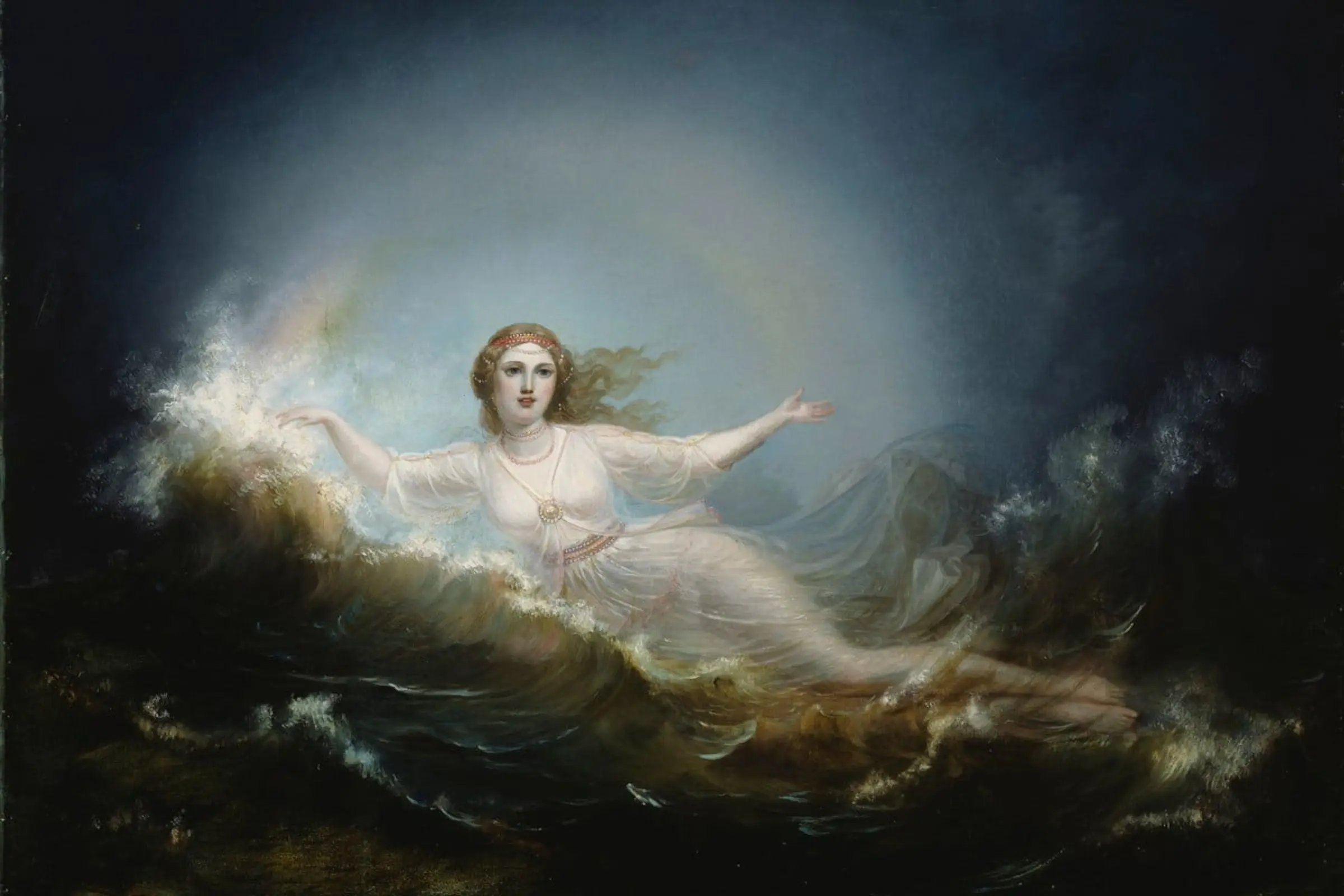 "Let's make a deal with our planet."

"Forget eco-anxiety, act today."
On its website, Ilmatar Windpower Plc. pitches itself as a movement, inviting citizens to join its battle against climate change. A fenno-environmentalist movement perhaps, boosting that the energy it sells is "100 % Finnish Pure wind power produced purely in Finland by Finns".
The movement it represents, the impact it can make, and the growth challenges it is facing were among Juha Sarsama's motivations to take the helm at Ilmatar in March 2020.
A corporate lawyer with a track record in financing, mergers and acquisitions, he had been working with growth companies throughout his career. First as a consultant, then in operational roles. Before his deep dive into wind power, Sarsama headed up Panostaja Plc., an investment firm from Tampere, for eleven years.
"I'm 56 now," Sarsama says. "A year ago, I felt I could make one more bold move and decided to jump into this. The industry was totally new to me, so it's been a year of non-stop learning. I'm really passionate about the change that is happening in the energy sector and the impact that a company like Ilmatar can have. We've gone from five to over 30 people in a relatively short time span. I want to be part of this movement, part of the change, tackling the challenges that come with a company that is growing fast."
The Airress
In the Kalevala, the Finnish national epic, Ilmatar was a virgin spirit of the air. A literal translation of the name would be 'Airress'. She was impregnated by the sea and wind and thus became the mother of Väinämöinen, the main character in Elias Lönnrot's narrative.
The company was founded in 2011 by Kalle Pykälä, currently Chairman of the Board, and Mikko Toivanen, currently a Board Member and VP of Construction. It is owned by the founders, private investors and management.
When starting out, the business model was that of a project developer, Sarsama explains. "You develop a project up to the point where you have found an ideal location, acquired the building permits, and arranged financing. And then you sell it to an investor."
Finland has the highest per capita consumption of energy within the European Union, due to its energy-intensive industries, high standards of living, cold climate, and long distances. The country imports substantial amounts of fossil fuels and uranium as it doesn't have these resources itself.
In order to stimulate the supply of renewable energy, the Finnish government put a feed-in tariff system for wind power generation into force from 2011 to 2015. It guaranteed a minimum price for electricity, paying wind power producers the difference between the market price and the government-guaranteed price.
An 'alternative investment'
"There is a public misconception that wind energy is still a subsidized business," says Sarsama. "That hasn't been the case for many years now. It was wise to have the tariff system for a while because it helped to make the industry happen. But today, new farms are built free of government support."
Currently under construction by Ilmatar is Finland's largest onshore wind farm to date, the Piiparinmäki farm which stretches out over the municipalities of Pyhäntä (North Ostrobothnia region) and Kajaani (Kainuu region). Internet giant Google has undertaken to purchase approximately 60 percent of the energy produced by the Piiparinmäki wind farm to supply its data center in Hamina.
"In infrastructure, financing plays a huge role," says Sarsama. "As a rule of thumb, it takes a million euros to build one megawatt of wind power capacity. So, if we're talking about a 200 Mw farm, that's big money."
He adds that in Finland, the availability of financing options is limited compared to elsewhere in Europe. "In central Western Europe there are more, different products to finance renewables. Here at home it's still a bit new, more of an 'alternative investment', even though it really should be mainstream. The returns are okay."
In the case of Piiparinmäki, financing was secured with DekaBank from Germany and the power purchase agreement (PPA) with Google certainly helped.
Plenty of projects
"If you can go to a financier and say, look, we have a PPA with a well-known, triple-A buyer like Google or Neste, with a maturity period of ten years, then that becomes a vehicle to finance the whole project."
The new farm will sport 41 turbines with a combined nominal power, or capacity, of 211 Mw. It is expected to become fully operational in 2021 and start supplying 700 GWh of electricity per year to the Finnish grid.
Between 2013 and 2017, Ilmatar completed five Finnish wind farm projects with a total of 32 turbines and a combined capacity of 94 Mw.
Five more farms, including Piiparinmäki, are expected to come online between now and 2023, with 101 turbines and 516 to 586 Mw of output all-in-all.
Six additional projects are in their development phases.
The cheapest energy
For now, the CEO is not looking to expand beyond Finland: "Our ambition is to realize 1 gigawatt of operational renewable energy capacity in Finland during the next five to seven years."
"There is a lot of work to be done in Finland. We are ten years behind Sweden in terms of volumes. On a European level, the natural and regulatory circumstances are quite ideal here. Not only are wind speeds really good. The power network is in good shape; it can absorb more capacity. Fingrid is very supportive, strengthening their grid all the time, making sure that connections from new wind farms to the grid are not too distant.
"The cheapest new energy production as such is Finnish onshore wind. Period.
"There are not many places in Europe where you can build an industrial-scale wind farm of 200 Mw and have a sufficient distance between all 40 turbines, as well as a minimum of two kilometers' distance from any residential areas."
The company has, in fact, started to diversify across the renewable energy value chain.
"Ten years ago we would develop and build a project and then hand it off. We will not 'flip' the assets to an investor anymore, but we will own wind farms ourselves, as well."
Looking into other
things

"In addition to PPAs with large electricity buyers," says Sarsama, "we sell renewable energy directly to a growing number of consumers and SMEs. And, last but not least, we also provide technical and commercial management (TCM) operations to third parties who own farms, such as Finnish pension funds and foreign investment funds."

"Having stakes in the whole value chain gives you the opportunity to look into other things," he explains. "There is some price cannibalization baked into today's system. On a windy day, everybody sells. When supply is higher than demand, nobody gains. Which is why we are getting involved in things such as intelligent storage solutions like batteries and hydrogen, and even solar power."

The Nordic grid operators work with a settlement period for the price of electricity of one hour. This means the energy providers need to predict and commit to how much electricity they can supply for each one-hour slot. That one-hour interval is due to change to 15-minute settlements on May 22, 2023.

Sarsama: "There is lots of premium to be had if the grid needs frequency and you can provide the exact amount of power that you have committed to during the exact 15 minutes when it is needed. In that scenario it makes perfect sense to release a battery into the grid rather than firing up a coal plant.

"And this is where data becomes crucial. Every wind turbine has a weather station on top. We need to compile data from weather forecasts, production forecasts and price forecasts, and model the outcomes with the help of artificial intelligence, so that we know what capacity we can commit to every 15 minutes and the turbines will know what to do."
Follow the data
The renewable energy transformation is one of the most exciting opportunities to create a more sustainable planet. Its success depends on how we utilize data and optimize large systems with the use of data and artificial intelligence.
At RAIN we see an ever increasing role for smart data collection, edge AI data reduction, availability and control across the edge-to-cloud continuum. Data is our bread and butter.
In case you're interested to explore how your data could improve your business, have a chat with our CEO Henri Kivioja. You can book a call with Henri without any obligation.
You might also be interested in
1 2 3 4 5 6 7 8 9 10 11 12 13 14 15 16 17 18 19 20 21 22 23 24 25 26 27